This Writer's Life...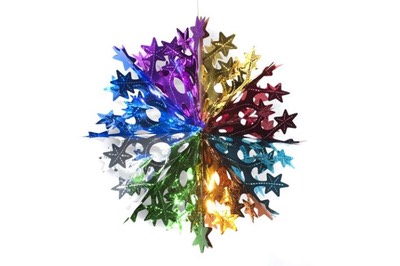 I say this every year but I can't believe Christmas takes up so much time. All I seem to have done this week is chase around doing Christmas stuff. I think it's all done now. The house is trimmed, the gifts delivered, and the food and drink bought. I was dreading doing The Big Shop last night but it was quite entertaining. I've never seen so many harassed men in one place. They all wore glazed, slightly panicked expressions. …

I can finally share the cover for Silent Witness, the third in the Dylan Scott series of mysteries due for release on March 5, 2012. What do you think?
For those who don't know Lancashire, the steel structure featured is The Singing Ringing Tree, a panopticon that sits on Crown Point high above the town of Burnley. The steel tubes are designed so that the 'tree' will 'sing' in the wind. …

Only 13 days until the big fat man in the red suit visits us and I don't have so much as a piece of tinsel on show. 
Cards have been arriving thick and fast and have been put in a pile on the dining table. A house less festive it would be impossible to find. The aim is to get it done this week or at the weekend at the latest, but I can see me sorting out tree lights on Christmas Eve. …

I'm delighted to bring you another guest today. I've dusted off the red carpet and prepared drinks and mince pies to welcome the lovely Karen Jones Gowen. Karen's giving us her view on refining the writer's voice.
Take it away, Karen!
Thank you, Shirley, for inviting me to guest on your blog today, as the final stop in my blog tour for House of Diamonds. It's wonderful to be here!
…

On Monday, I saw the draft cover for Silent Witness. This is Dylan Scott's third outing, due for release in March. As soon as I see the final version and have permission to share, I'll be posting it everywhere. Let me just say that it's freakin' gorgeous!
As Christmas is coming, the mystery, suspense and romantic suspense authors at Not Your Usual Suspects are having fun. For the month of December, we're talking about holiday decorations, festive recipes, Christmas cracker jokes and other jolly things. …

I can't tell you how pleased I am to welcome author Toni Anderson to my blog today. Not only is she a fantastic writer, she's a thoroughly lovely person. 
Take it away, Toni.
Thanks, Shirley, for having me on your blog today.
One of the hardest things for me as a writer in a global market is trying to bridge the gap between the US and UK reader. I spend a lot of time trying to remember who has windscreens and who has windshields, who has a trunk versus a boot, and trying to figure out when I call someone a wanker if they'll be amused or offended. 
…