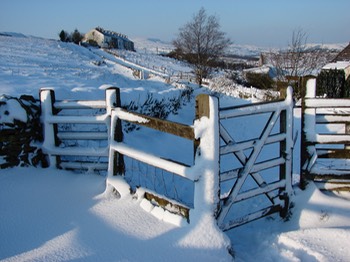 I was born and raised in the Cotswolds and after time spent living in Cyprus and on the idyllic island of Hoy in the Orkneys, I'm now lucky enough to live in the beautiful rolling hills of the east Lancashire Pennines. It's no surprise then that my mystery novels are set in the area as it saves on research trips.
People say it's grim up north. It's not. It's beautiful. The weather leaves a lot to be desired but a bit of rain never hurt anyone, right?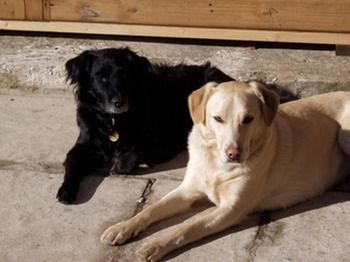 I'm a dog person and my husband is a cat person. We have two of each which means chaos rules in our house. It also means I have plenty of company during the day. 
The cats' computer lessons are coming on well. They now know all there is to know about the fun to be had with the delete key...
When I'm not writing or out walking with the dogs, I can be found at Turf Moor, home of Burnley Football Club - the mighty Clarets.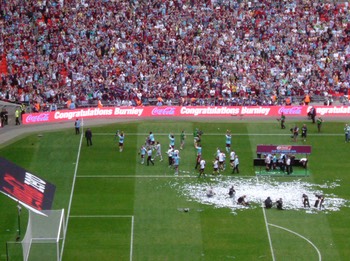 In recent years, we've had the highs and the lows. The real high came when the M6 motorway turned into a sea of claret and blue as we made our way to Wembley for the play-offs. There followed an incredible experience as we watched the players take the club into the Premier League. The big low came mid-way through that premiership campaign when the then manager jumped ship. But we're over that. No, really, we are.
Currently, the Clarets are doing well in the championship. Who knows, maybe this time next year, we'll be back with the big boys in the Premier League.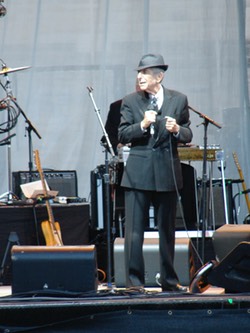 I waited years - and years - to see the Sainted One, Leonard Cohen. Then I was lucky enough to see him 3 times in 18 months. 
Apart from Mr Cohen, I listen to all sorts of music. A lot depends on the mood I'm in. If I'm in a bad, bad mood, it has to be Nickelback. Generally though, if you give me some Counting Crows, Nick Drake, Richard Thompson, Meatloaf or Coldplay ... I'm happy.