Happy May, everyone! The fact that I'm sitting here with the heating on and rain lashing down outside means nothing. Summer is just around the corner. Right?
I'm delighted to say that Dead Simple landed on my editor's desk on Monday. I expect there will be lots of edits, but at least I finished it before the deadline - just. Yippee! 
I have a very special guest for you today. Toni Anderson is a New York Times and USA Today best-selling author. How fantastic is that? Fantastic, but not surprising. I love Toni's books. She's also a thoroughly lovely person and I couldn't be more thrilled to see her here.
So without further ado, let's be nosy.
Welcome to the blog, Toni. First, where do you live and where would you live if you could choose anywhere on the planet? Are you a town or countryside person?
Toni: Hi Shirley, great to see you! I live in Winnipeg, Manitoba, which is slap bang in the middle of Canada. If I could live anywhere...I'd probably move back to the UK or Ireland to be closer to family, but somewhere near the coast :) I'm a countryside person but I love being a tourist anywhere really :)
Me: I'd forget the UK right now. It's bloomin' cold. And grey. And wet. :)
Do you live with cats, dogs or are you pet-free?
Toni: Dogs. I'm allergic to cats though I grew up with them. We also have geckos. Right now we have one mutt called Holly. She looks like a chocolate lab but is a Humane Society Heinz 57. Great dog unless you let her off the lead or leave the gate open :) Even if she runs away she's a great 'dog', but more trouble/worry for her humans.
Me: Aw, bless. The eyes have it every time. She's adorable. She reminds me of my Holly. She too was a Heinz 57 but everyone thought she was a black lab.  
So when you're not writing, reading or sleeping, what do you love to do?
Toni: Either walking the dog or watching TV, or, in the summer, gardening.
Me: That sounds like my life, but without the gardening. :) What's at the top of your bucket list?
Toni: New Zealand. It looks like an amazing country to go wander around. Hawaii too. I'm having an 'island' phase.
Me: Agreed. I would love to visit New Zealand.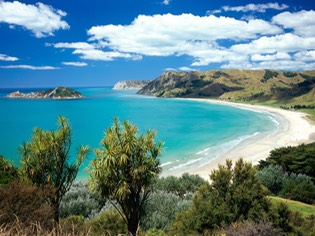 Finally, we're always looking for truly great books to read. Can you tell us about the last book you read (other than your own) that you really loved and would recommend?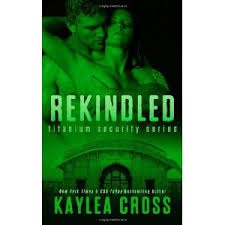 Toni: I've just finished Kaylea Cross's Titanium Series of military romances (last one was REKINDLED) which I really, really loved. I'm a sucker for a military hero :)
Me: Brilliant. I have one of those on my TBR pile. So glad you've enjoyed them. And hey, I think we're all suckers for military heroes. :) Thanks for the recommendation, and thanks so much for taking time out to visit the blog, Toni!
-----
Toni Anderson is a New York Times & USA Today best-selling author of Romantic Suspense. A former marine biologist, Anderson travelled the world with her work. After living in six different countries, she finally settled down in the Canadian prairies with her husband and two children. Combining her love of travel with her love of romantic suspense, Anderson writes stories based in some of the places she has been fortunate enough to visit.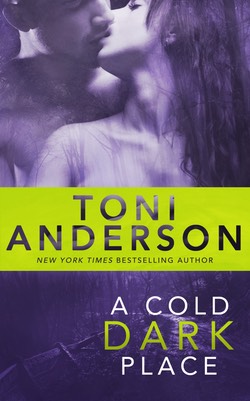 Justice isn't always black or white. Sometimes it's cold and dark. 

Former CIA assassin Alex Parker works for The Gateway Project, a clandestine government organization hell-bent on taking out serial killers and pedophiles before they enter the justice system. Alex doesn't enjoy killing, but he's damn good at it. He's good at dodging the law, too—until a beautiful rookie agent has him wondering what it might be like to get caught. 

FBI Special Agent Mallory Rooney has spent years hunting the lowlife who abducted her identical twin sister eighteen years ago. Now, during an on-going serial killer investigation, Mallory begins to suspect there's a vigilante operating outside the law. She has no choice but to take him down, because murder isn't justice. Is it? 

When Mallory starts asking questions, The Gateway Project management starts to sweat, and orders Alex to watch her. As soon as they meet, the two begin to fall in love. But the lies and betrayals that define Alex's life threaten to destroy them both—especially when the man who stole her sister all those years ago makes Mallory his next target, and Alex must reveal his true identity to save the woman he loves.
You can connect with Toni via her website, Facebook or Twitter.
----------
That's all from me, folks. Have a great weekend!