I can finally share the cover for Silent Witness, the third in the Dylan Scott series of mysteries due for release on March 5, 2012. What do you think?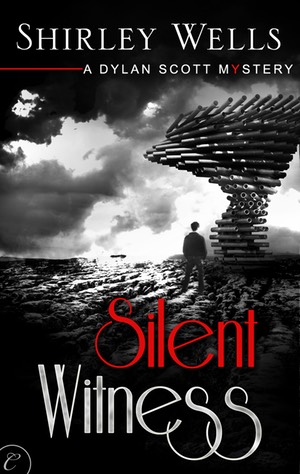 For those who don't know Lancashire, the steel structure featured is The Singing Ringing Tree, a panopticon that sits on Crown Point high above the town of Burnley. The steel tubes are designed so that the 'tree' will 'sing' in the wind. Musically, it's not brilliant but it's one of my favourite structures which is why it features in Silent Witness. I was so thrilled to see it on the cover.
This is the blurb:
After his ex-wife bled to death in a bathtub covered in his fingerprints, the case against Aleksander Kaminski seemed open and shut. Though sentenced to life in prison, he swears he's innocent, a claim supported by his current wife.
Private investigator Dylan Scott finds himself drawn back to dreary Lancashire in a search for justice. The evidence against Kaminski is damning, but having been unjustly jailed himself, Dylan is compelled to pursue the case; if there's even a small chance the man is innocent, he has to help. The other obvious suspect - the victim's second husband - has a watertight alibi. But Dylan has a strong hunch that as usual, there's more going on than meets the eye in Dawson's Clough.
The deeper Dylan digs, the more secrets he unearths. The question remains: If Kaminski didn't murder his childhood sweetheart, who did?
Before I go, I'm about to send out my newsletter and, as Christmas is coming, there will be freebies. If you haven't signed up and would like to, just click the Newsletter button on the righthand side of this page.