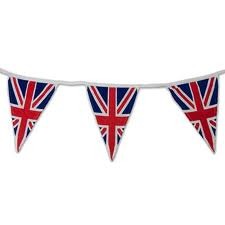 I'm the grumpy old woman constantly moaning about The State of the Country and That Damn Government. I was heard to mutter that I was sick of the whole Jubilee thing before it even started. (I sometimes think I'm turning into Dylan Scott … I'm certainly as grumpy.)
Sunday saw us gathering with friends and neighbours for a Jubilee Celebration party. It was a chilly 6C, a gale was blowing and heavy rain was falling. However, we all had a wonderful time. Great company, amazing food, lots of laughs - wonderful!
On Monday, I was working on edits. As I'd heard that Madness were to perform on the roof of Buck Palace, I had to tune in for the concert. Wasn't it fantastic? Robbie Williams opened it with a storming performance, Prince Charles's little speech was heartwarming and Madness - wow, that lightshow was awesome. How did they transform Buckingham Palace into a block of flats? The lights, the fireworks - spectacular!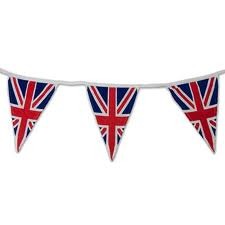 Yesterday, I was supposed to be working again but I thought I'd switch on the iPad and see what was happening. I was glued to it all day. All day! I even had a tear in my eye as I watched the carriage procession, those wonderful horses, the RAF flypast with the much-loved Red Arrows doing their red, white and blue thing. It was wonderful and it made me proud to be British.
Congratulations on 60 years, ma'am! (Hope Prince Phillip is okay…)
Didn't the Queen do well? I bet she was glad to put her feet up and have a nice cup of tea.
Did you get caught up in the pageant? What was your favourite part?