Happy Friday the Thirteenth, everyone!
I should have had a busy week plotting the next Dylan Scott mystery. I'll admit to being distracted though. Do you have those weeks when you flit from one thing to the other and can't concentrate for more than five minutes at a stretch? Well, that's been me this week. Must try harder next week.
I had a nice mail delivery though.
Yay! As much as I love ebooks, there's a certain thrill about receiving a box of real books. I'll sort out a giveaway at some point. Just watch the Giveaway page.
A dear friend lost her beloved cat this week and I really feel her pain. It's such a sad time. When a pet has been part of the family for so many years, it's difficult to get used to life without them. I miss my old dog dreadfully.
However, life goes on and, on Sunday, I'm going to see a man about a dog. One like this: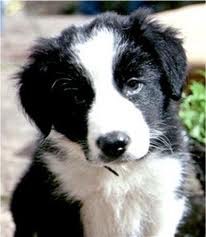 Watch this space!
So that's my plan for the weekend. What about you? What are you up to? If you're in the UK I'll assume you won't be sunbathing. *sigh*
Have a great weekend, all!