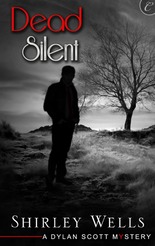 #2 in the Dylan Scott series (2011)
Ten months ago, Samantha Hunt set off for work… and was never seen again.
Despite the statistics of cold cases, Dylan Scott wants to believe the young woman's alive – and not just because her father, his client, is desperate to find his missing daughter before he dies of cancer. By all accounts Sam was a lovely girl, devoted to her younger stepsisters, well-liked at her work, in love with her boyfriend.
But as usual not everything is as it seems in sleepy Dawson's Clough. Sam's boyfriend has a violent past. She may have been having an affair with her boss. And Dylan can't shake the feeling that her stepfather is hiding something. Meanwhile, someone is trying to scare Dylan off the case.
Who wanted to silence Sam, and why? The truth turns out to be worse than anyone expected…
Available now from Carina Press
Also available digitally from:
|  Amazon US  |  Amazon UK  |  Barnes & Noble  | Kobo  |
Available as audio download from Audible
Click here to read the opening chapter

"With a wide variety of startling twists and turns, Shirley Wells brings Dead Silent to a stunning and unanticipated conclusion that is guaranteed to shock her readers." - Readers Roundtable Smoking Gun

"If you're looking for a tightly plotted, delightfully cast, well written mystery look no farther than the Dylan Scott series…" - Manic Readers